Home

/

Developmental Disabilities
Developmental Disabilities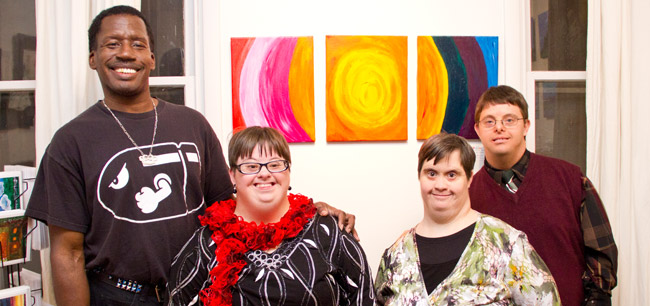 Developmental Disabilities
The Salvation Army Developmental Disabilities Program (DDP) was founded more than 30 years ago to transition individuals with developmental disabilities from institutions into community settings. The Salvation Army offers community homes and services that provide tailored support programs designed to promote the achievement of each individual's goals. The Salvation Army DDP provides programs in Philadelphia, Bucks and Montgomery Counties in Pennsylvania and in the State of Delaware. Programs have numerous regulations and are licensed by the state. Regular and surprise monitorings are done by contract entities and an annual requalification as a Provider of Services is also necessary.
Residential programs range from fully staffed (i.e., 24 hours a day, 7 days a week) in Community Living Arrangements, to Supported/Independent Living ("Drop-in" Programs) where individuals with disabilities live in their own home/apartment with minimal staff assistance for tasks such as bill paying, medical appointments, shopping, etc.
Delaware includes Residential and Community Options/Supported Employment Programs. The Program endeavors to provide each person with the opportunity to choose where and how he or she learns, lives, works, explores spiritual opportunities and uses leisure time. Within the Residential Program, 50 individuals are supported in individualized home settings. The Community Options Program provides opportunities for the 60 individuals in the program to give back to their community by volunteering with other non-profit organizations and participating in community events.
The Supported Employment Program has helped hundreds of individuals find meaningful work in their community.Each individual is supported to become a full and contributing member of the community. Individuals are encouraged to develop meaningful relationships with community members and natural support networks within the larger community.
Learn more, visit the full Creative Hearts Art page.