Welcome Friends!
Since 1890, armed with tambourines and a mission to serve, The Salvation Army held its first meeting in Delaware. More than 200 voices were lifted in song and prayer in the second story of 220 Market Street. Although our location has changed, the mission of The Salvation Army in the State of Delaware remains as it began 125 years ago. The work and ministry will continue to grow providing human outreach by offering spiritual, emotional and assistance to people in need. Check out the article from delaware online celebrating our 125th anniversary!
You can help us continue our efforts to do the most good with a simple donation.
---

4th Annual Souper Bowl
Become a part of an annual tradition by joining us as we tackle hunger with our 4th annual Souper Bowl. Event proceeds benefit The Salvation Army Delaware food programs. Join us as we sample soup and chili from some of the best restaurants in Delaware and vote for your favorite! Some of this year's participating restaurants include: Galucio's, Texas Road House, The Cheesecake Factory, and BBC Tavern & Grill.
Choose from four locations and dates:
February 24th, Noon to 3:00 pm: Nicola's Pizza - 71 Rehoboth Ave, Rehoboth Beach
March 3rd, Noon to 3:00 pm: Wesley United Methodist Chursh - 209 S. State Street, Dover
Tickets: $15.00 - Includes admission & keepsake mug hand painted by artists from Creative heARTS -or-
$25.00 - Includes admission & keepsake bowl crafted by St. Andrews student artists & custom painted by our own Creative heARTS artists
Admission includes all the soup you can eat!
(Mugs and bowls available while supplies last, designs will vary.)
Tickets can be purchased at the door or online by clicking on the link below.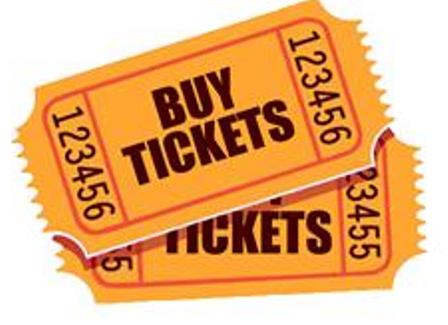 ---
Chris Strub - #FightforGoodTour
Telling the Story of Poverty in the United States
Author and social good ambassador Chris Strub, who was the first person to livestream from all 50 states, is on the road again! This time, he is traveling to 25 states throughout the holiday season to experience firsthand the many faces and challenges of poverty in the United States.
Chris will embed in services and events by The Salvation Army to experience the needs of families facing poverty, and the importance of supporting programs that provide a hand up to them during the holidays and year-round. Chris has pledged to raise $25,000 for those in need and will share updates from the road via his social media platform (@ChrisStrub) and on his YouTube page.
Click the link below to see what Chris was up to during his visity to Delaware
---
Blue Knights 34th Annual Toy Run
On Sunday, November 12th the Blue Knights of Delaware roared down our street on their 34th Annual Toy Run to The Salvation Army. Together with The Salvation Army, the Blue Knights gathered hundreds of donated children's gifts and delivered them to the Christmas Toy Shop.Throughout the Christmas season, families in need are encouraged to visit the Toy Shop to select a gift for their child. Thanks to the help and true generosity of the Blue Knights and other volunteers, families in need will have a more fulfilled Christmas.
---
Learn More About The Salvation Army of Delaware
Watch Our Video . . .
---
Used Vehicle Donations
The Salvation Army accepts used car and truck donations.
Donations can be made by calling
1-800-SA-TRUCK (1-800-728-7825).
---
E-Newsletter
To receive our monthly e-newsletter click below and sign up today.
---
Become a Sponsor
Beginning in July and continuing through the end of September, The Salvation Army will kick off its state-wide campaign package featuring Sponsorship Opportunities for all of our community events.
The Salvation Army offers year round sponsorship opportunities for those interested in putting a year long support system in place. A sponsorship includes promotion at our events throughout the year, such as the Kettle Kickoff, Toy Run, Souper Bowl, Donut Day, and our 2017 Annual Dinner. Our annual sponsorship campaign runs from now until the end of the second quarter.
Please email Carl Colantuono for more details on how to become a sponsor.
---
Vounteer Now!
Do you have a corporate team? Are you ready to pitch in? come out and help during our summer volunteer projects. If you like to make a difference in the community and are eager to help out, consider playing a volunteer role with The Salvation Army.
Sign-up today to take part in our summer programs!
---