Welcome Friends!
Since 1890, armed with tambourines and a mission to serve, The Salvation Army held its first meeting in Delaware. More than 200 voices were lifted in song and prayer in the second story of 220 Market Street. Although our location has changed, the mission of The Salvation Army in the State of Delaware remains as it began 125 years ago. The work and ministry will continue to grow providing human outreach by offering spiritual, emotional and assistance to people in need. Check out the article from delaware online celebrating our 125th anniversary!
You can help us continue our efforts to do the most good with a simple donation.
---
Annual Civic Recognition Dinner
The Heartbeat of our Community
Our Annual Dinner is just around the corner. We are preparing our silent auction items for display and ramping up to offer our attendees a spectacular evening of good food and good company. This year we are honored to have Wilmington Mayor Michael S. Purzyck as our keynote speaker. Governor John Carney and First Lady Tracey Quillen Carney are our honorary Co-Chairs. Please join us as we honor our award recipients:
Joe and Kineta Russo from Texas Roadhouse in Bear
Heather Hook from Kenny Family Foundation
Linda Brennan-Jones from Christiana Care Health System.
Purchase your Annual Dinner ticket today for just $100.00. A limited number of tickets are available until October 10th, get yours before they are all gone (limit four tickets per person; not good towards the purchase of a table). The Annual Dinner will take place October 16, 2017 at the Chase Center on the Riverfront.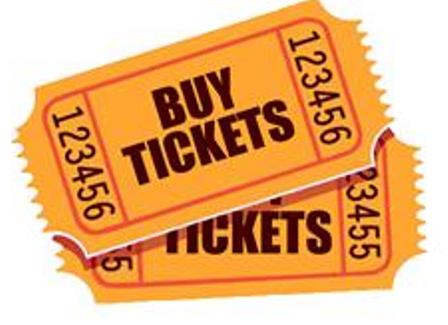 ---
The Salvation Army Continues Relief Efforts
Trained disaster teams serving the Gulf Coast, Florida, Puerto Rico and U.S. Virgin Islands
With a presence in every zip code in the United States, The Salvation Army is uniquely positioned to support those affected by Hurricane Harvey and Hurricane Irma. Our national network of trained disaster staff and volunteers have been deployed to provide food, hydration, clean-up kits, hygiene supplies, and emotional and spiritual care to first responders and survivors.
Every mobile feeding unit deployed by The Salvation Army can serve up to 1,500 meals and the strategically positioned field kitchens can serve up to 15,000 meals per day.
Multiple staging and logistical centers have been established throughout southeastern and Gulf Coast states. In Puerto Rico and St. Thomas, The Salvation Army is actively seeking warehouse space for staging and logistical centers.
As of September 13th The Salvation Army has:
Hurricane Irma (Southeastern U.S., Puerto Rico and U.S. Virgin Islands):
Deployed 29 active mobile feeding units
Served 91,658 meals, 95,530 drinks, and 40,480 snacks.
Distributed 301 comfort kits.
Provided emotional spiritual care to 9,274 first responders and survivors.
Provided shelter for 3,613 individuals.
Provided 17,018 hours of employee and volunteer service.
Hurricane Harvey (Texas and Louisiana):
Deployed 79 active mobile feeding units; 97 at peak

Set up 3 active field kitchens

Served 496,135 meals, 455,878 snacks, and 558,676 drinks.

Distributed 8,706 food boxes.

Distributed 13,338 comfort kits.

Distributed 4,175 clean-up kits.

Provided 77,826 hours of employee and volunteer service.

Provided emotional and spiritual care to 27,234 first responders and survivors.

Provided shelter for 3,277 individuals.
The best way to help after a disaster is make a financial contribution. The Salvation Army does not place an administrative fee on donations for disaster relief efforts. 100 percent of gifts will be used in support of those affected by Hurricane Harvey and Hurricane Irma. Household goods, clothing, and other physical items are not being accepted at this time. Donations can be made by clicking the link below or via text message:
Text: STORM to 51555
For phone donations please call 1-800-SAL-ARMY
---
Learn More About The Salvation Army of Delaware
Watch Our Video . . .
---
Used Vehicle Donations
The Salvation Army accepts used car and truck donations.
Donations can be made by calling
1-800-SA-TRUCK (1-800-728-7825).
---
E-Newsletter
To receive our monthly e-newsletter click below and sign up today.
---
Become a Sponsor
Beginning in July and continuing through the end of September, The Salvation Army will kick off its state-wide campaign package featuring Sponsorship Opportunities for all of our community events.
The Salvation Army offers year round sponsorship opportunities for those interested in putting a year long support system in place. A sponsorship includes promotion at our events throughout the year, such as the Kettle Kickoff, Toy Run, Souper Bowl, Donut Day, and our 2017 Annual Dinner. Our annual sponsorship campaign runs from now until the end of the second quarter.
Please email Carl Colantuono for more details on how to become a sponsor.
---
Vounteer Now!
Do you have a corporate team? Are you ready to pitch in? come out and help during our summer volunteer projects. If you like to make a difference in the community and are eager to help out, consider playing a volunteer role with The Salvation Army.
Sign-up today to take part in our summer programs!
---