Welcome Friends!
Since 1890, armed with tambourines and a mission to serve, The Salvation Army held its first meeting in Delaware. More than 200 voices were lifted in song and prayer in the second story of 220 Market Street. Although our location has changed, the mission of The Salvation Army in the State of Delaware remains as it began 125 years ago. The work and ministry will continue to grow providing human outreach by offering spiritual, emotional and assistance to people in need. Check out the article from delaware online celebrating our 125th anniversary!
You can help us continue our efforts to do the most good with a simple donation.
---
Annual Dinner
Doing the Most Good...
The Heartbeat of our Community
The Salvation Army is gearing up for our Annual Dinner, which is an evening dedicated to honoring those that support our mission tirelessly throughout the year. As "The Heartbeat of our Community," The Salvation Army strives to Do the Most Good for those in need. This year the proceeds from our annual dinner will benefit the Pathway of Hope program, now underway. Pathway of Hope offers families a chance for a new beginning through extensive case management. Join the pulse of the community and help us make the change! Purchase your Annual Dinner ticket today for just $100.00. A limited number of tickets are available until October 10th, get yours before they are all gone (limit four tickets per person; not good towards the purchase of a table). The Annual Dinner will take place October 16, 2017.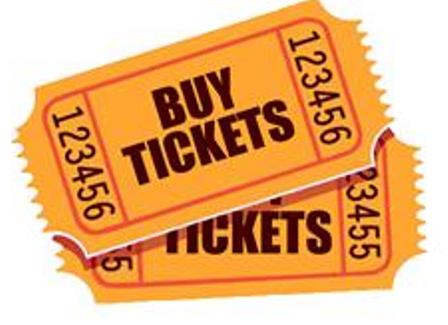 ---
Gearing up for Camp Ladore
This summer, over 100 Delaware young people will be attending The Salvation Army Camp Ladore in the Poconos. At Camp Ladore, there are many activities to choose from, including Archery, Boating, Challenge Course, Pioneering, Hiking, Nature, Arts & Crafts, Athletics, and Swimming. Also, during some of our specialty Salvation Army Music and Arts camps, we have Drama, Choreodramas, Dance, Singing, Timbrels, and Brass Bands. These activities help campers learn something new, accept a new challenge, explore the world God created, and help them grow in their interactions with others. We also incorporate Christian education into each one of our activities as the foundation to the child's time at camp.
Camp is a place where kids can Have Fun, Be Safe and Encounter God!
Click on the link below to learn more about this exciting opportunity.

---
Learn More About The Salvation Army of Delaware
Watch Our Video . . .
---
Used Vehicle Donations
The Salvation Army accepts used car and truck donations.
Donations can be made by calling
1-800-SA-TRUCK (1-800-728-7825).
---
E-Newsletter
To receive our monthly e-newsletter click below and sign up today.
---
Become a Sponsor
Beginning in July and continuing through the end of September, The Salvation Army will kick off its state-wide campaign package featuring Sponsorship Opportunities for all of our community events.
The Salvation Army offers year round sponsorship opportunities for those interested in putting a year long support system in place. A sponsorship includes promotion at our events throughout the year, such as the Kettle Kickoff, Toy Run, Souper Bowl, Donut Day, and our 2017 Annual Dinner. Our annual sponsorship campaign runs from now until the end of the second quarter.
Please email Carl Colantuono for more details on how to become a sponsor.
---
Vounteer Now!
Do you have a corporate team? Are you ready to pitch in? come out and help during our summer volunteer projects. If you like to make a difference in the community and are eager to help out, consider playing a volunteer role with The Salvation Army.
Sign-up today to take part in our summer programs!
---